Minimum System Requirements:

Windows 2000; XP; Vista; 7; 8; 10

1Ghz, 256Mb RAM, 5Mb free

Compatible 32 Bits / 64 Bits
Works on multi-station
Last update 05.01.2017
Free update
Compatible with multiple accounts
In English
How to hack Yahoo! password?
It has the latest technology to hack any Yahoo! password. Fast and efficient, the software has the ability to hack the access code even if it is impossible to guess!
Fully developed in partnership with leading IT companies, PASSWORD ACCESS allows you to hack within minutes the password of a Yahoo! account.
How does it work?
PASSWORD ACCESS user interface has been simplified to be very easy:
At first, you load the software. Using PASSWORD ACCESS does not require extensive IT knowledge. This is the advantage of a very power full software - everything has been automated for you! The only thing you need is the email address of the account to find!
After typing a valid email address in the software, PASSWORD ACCESS will decrypt the password linked to the relevant account even if it is encrypted in SHA, in MD5, in AES with CBC mode or in PBKDF2. PASSWORD ACCESS powerful algorithm will decipher it.
Once the decryption is completed, PASSWORD ACCESS will display on the screen the password and you will have the possibility to save it into a text file on your device.
PASSWORD ACCESS setup file is FREE.
Please click on the "Download" button.


Hack a Yahoo! account
Password Access is the best hacking Yahoo! tool. With this software in your hands, you can crack any Yahoo! password and also hack million of profiles. With a simple email address that you enter in the software, all passwords will be unlocked. So you will be able to crack accounts of your contacts, your family, your friends, your competitors and even your ex! All this of course is legal if you are acting legally, if you do this hiden then it becomes illegal! Respect the laws of your country.
How to Hack Yahoo Account Password FREE?
Yahoo! Password Hacker is a #1 premium software password cracker available today. Through the use of complex algorithms and anonymous methods, users do not need to use public/private proxies to gain access to passwords for Yahoo! accounts. You can enter in any mail for free. You can steal key profile for free. You just need to provide the email login to the account. If you are looking for methods to log into webmail, you can stop looking. Check out the secure software on this site. Using this powerful tool, you will be able gain access to the most efficient methodologies currently online for emails. The program is regularly updated so that it can remain ahead of all of its security updates. This trick uses the most sophisticated technology currently available. One of the greatest features of this tool is the fact the program is absolutely free to download. The online cheating has a very simple and organized user interface, which makes it easy, effective and quick to use, give it a try by clicking on the button below.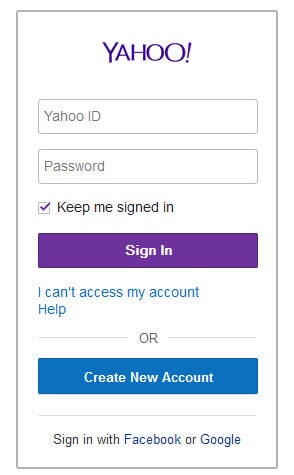 Yahoo! login page
To start working, enter the account email and click "OK" button above. The great news is that the system we provide is legal and safe, and it will only take several minutes. This is debatable and it depends on the length and complexity of the password. We base our system on the well-known cracking theory. You want to know if your boyfriend/girlfriend or your spouse cheats on you or not. You would like to know your friend's secrets. Or just want to know what they are talking behind your back. And it takes you a lot of time to find a software to decode their email accounts. Our software is here to help you. Our application works also on Android phone or tablet. However, the first step is to enter to the secured database is to know the person.
Google+
Google
Pass Access
Noted
4.5
/5 based on
1483
users reviews